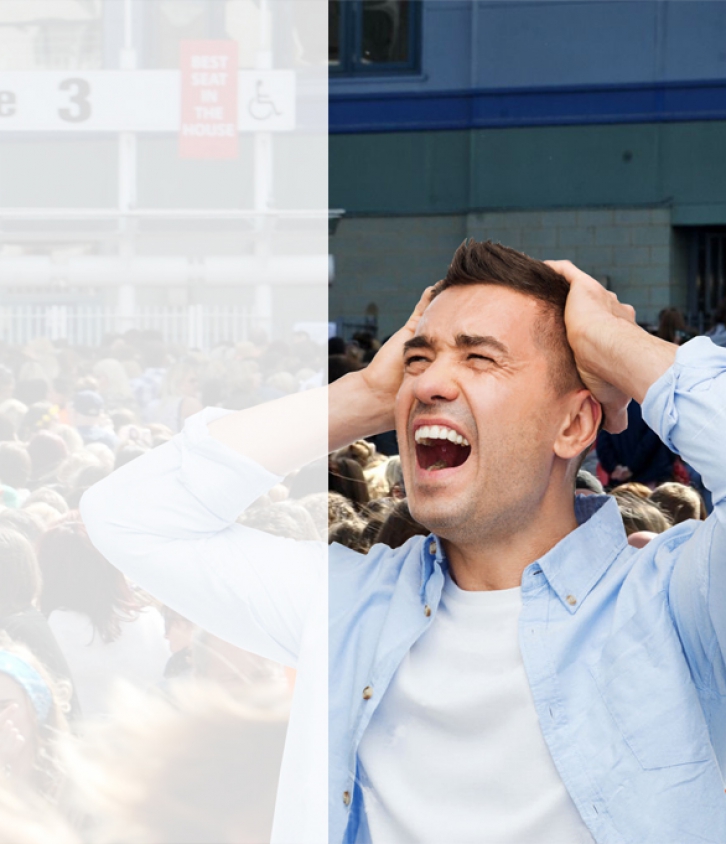 Lost visitors, negative experiences
A common problem for large sports facilities to solve is: how to control crowd movement? This is almost impossible during great sports events, helpless visitors will end up wandering around looking for places they need.
Those who have to spend more than half an hour looking for the cloakroom, snack bar, changing room  or the ticket office, will surely leave with a bad experience. Navigation marks and signs doesn't seem to help much. If these are placed above eye level, many people won't be able to notice them, and if they're placed on the walls or floor, then the crowd will hide them.
Complicated shopping, queuing and unused stores
Inadequate navigation and the lack of information can negatively affect the income. Visitors are targeted with different types of products and services, however this seems to be ineffective due to commonly used advertising techniques.
The message doesn't reach the target audience, because banners are hardly noticed anymore. Often they don't even find the shops, and they don't get useful information about the products. That's the reason why visitors spend less money, even if there are products that they would actually need.
Inefficient statistics
Every facility engaged in any marketing activity should know the demographics of its visitors. By knowing this, they can advertise more effectively, create new services and offer products.
However, surveying crowds by using common methods have contra-productive effects. Not only because of the the error probability (the statistical data is based on personal observations) but also the research costs can be relatively high.